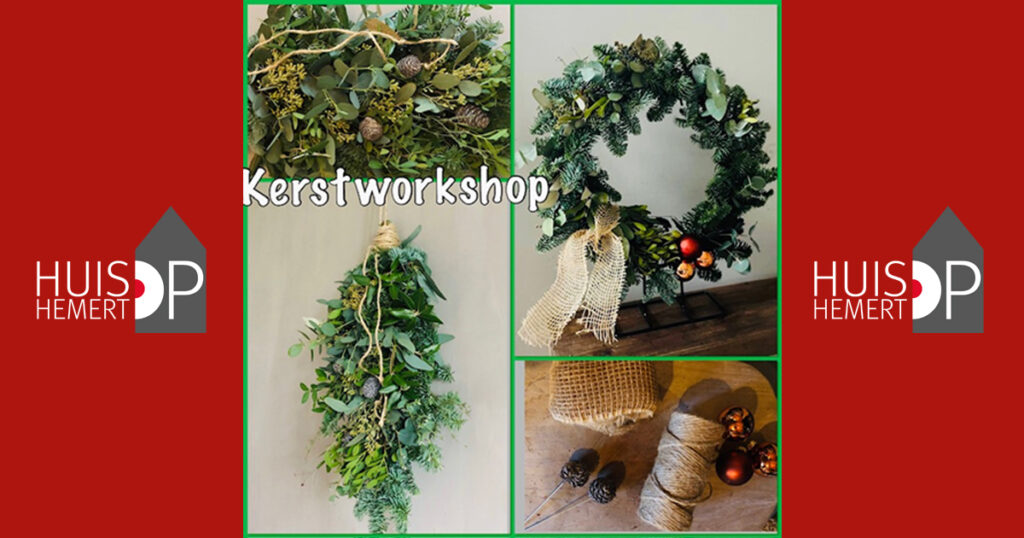 Op woensdag 6 december geeft Suus Home & Flowers een gezellige kerstworkshop
in Huis op Hemert.
Onder genot van koffie of thee en iets lekkers erbij gaan we een mooie krans op standaard of stoere toef maken met verse materialen. Het kerststuk kan naar eigen smaak met allerlei materialen en kerstballen gemaakt worden. Jullie gaan allemaal met iets moois naar huis. Het kerststuk zal mooi indrogen zodat u er lang plezier van heeft.
De workshop begint om 19:30 uur en de kosten zijn:
• Kerstkrans op standaard € 32,50
• Stoere toef € 27,50
Zelf een snoeischaar meenemen!
Maximaal 20 plaatsen dus weer er snel bij!!
Opgeven kan tot zaterdag 2 december door een mail te sturen aan: activiteiten@huisophemert.nl